"YOU DO THE METH RECOVERY CLINIC"
A play on the phrase "You do the math."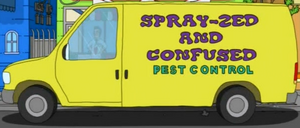 "SPRAYZ-ED AND CONFUSED PEST CONTROL"
A play on the movie Dazed and Confused.
"Creminis and Misdemeanies Burger" (comes with cremini mushrooms)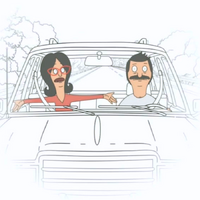 Bob and Linda make up lyrics to the theme music to Winthorpe Manor while driving.
Ad blocker interference detected!
Wikia is a free-to-use site that makes money from advertising. We have a modified experience for viewers using ad blockers

Wikia is not accessible if you've made further modifications. Remove the custom ad blocker rule(s) and the page will load as expected.