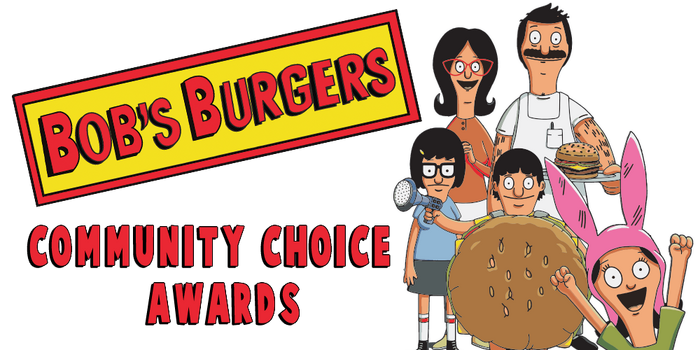 As another glorious year full of Belcher-ific hijinks and Bobfoolery comes to a close, we'd like to take a look back and remember some of your fan-favorite moments from season six. From Tina's possibly unhealthy obsession with butts, to Bob's cleverly phrased Burger of the Day puns, we'll miss our favorite animated family (anifamily?) this off season, but here's your chance to share your feels by nominating some of your own personal favorite moments from this season.
"But, how do I get in on the fun?" you ask? It's simple! In the form below, nominate your favorites from Season 6. If you need a refresher on some of the running gags or songs from this season, worry not! The dedicated fans here at Bob's Burgers Wiki work diligently to catalog these comedic gems for just such an occasion! Check out these helpful articles to aid in your decisions:
Original Songs • Burgers of the Day • Stores Next Door • Pest Control Trucks
Submit your Nominations
The nomination round will end on Monday, June 6th, so be sure to get them in before then! Feel free to nominate more than one answer per category! (just no repeats)


---
---
Ad blocker interference detected!
Wikia is a free-to-use site that makes money from advertising. We have a modified experience for viewers using ad blockers

Wikia is not accessible if you've made further modifications. Remove the custom ad blocker rule(s) and the page will load as expected.