Season 3 is only a little over a week away, so how about a live chat to get the party started??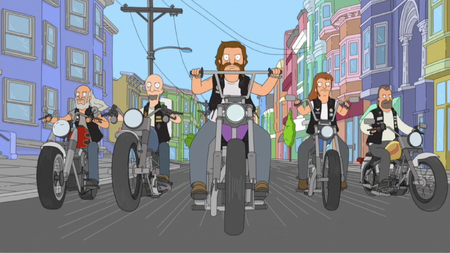 Join our live chat party game and let's ride along like this gang.

Can't wait? Please join us at 8:30/7:30 central on September 30 to watch the episode and live chat with other Bob's Burgers fans! Record your reactions and sound off scene-by-scene as we watch the Belchers get into all kinds of funny business!
To join the chat for the premiere episode Ear-sy Rider, click here. See you all then!
---
---
Ad blocker interference detected!
Wikia is a free-to-use site that makes money from advertising. We have a modified experience for viewers using ad blockers

Wikia is not accessible if you've made further modifications. Remove the custom ad blocker rule(s) and the page will load as expected.