Did you know that Bob's Burgers has the BEST burgers in town? We have a few "punderful" burger recipes that we hope can be a close second to the real thing. Celebrate the upcoming Season 6 premiere, which is on Sept. 27, by cooking up this Bob's Burgers inspired premiere party menu for a few friends while you watch!
As Bob would say... Give your tongue a wild ride!
Sweeeet Home, Alab--...I mean Avocado! That's how the song goes, right? Make the Burger of the Day- our punderful burger topped with cheese and avocado!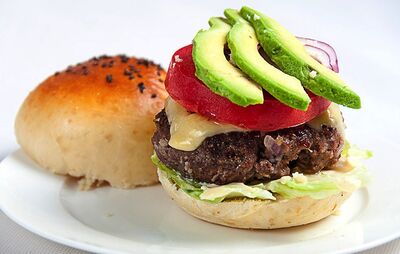 Since it's Friday today, we HAD to serve up the Thank God it's Fried Egg Burger! A fried egg on top makes everything better... I think Bob would agree.
Bob came up with the "I've Created a Muenster" burger after he was inspired by Frankenstein. Halloween IS just around the corner, so break out the muenster cheese next week!
Put your hands in the air for this one! It's fun to EAT at the RYE-M-C-A!! This burger creation of Bob's always held a special place in my heart. The rye bread offers a unique flavor to the burger...your friends will be asking for seconds- and thirds!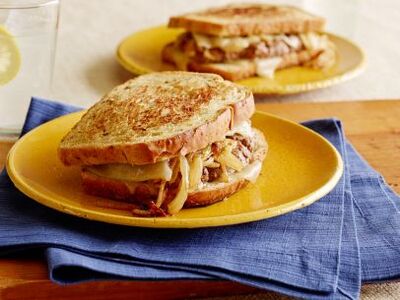 Which burger recipe is your favorite?
Do you have any tasty Bob's Burgers themed food or drink recipe ideas? Share them in the comments below!
---
---
Ad blocker interference detected!
Wikia is a free-to-use site that makes money from advertising. We have a modified experience for viewers using ad blockers

Wikia is not accessible if you've made further modifications. Remove the custom ad blocker rule(s) and the page will load as expected.