"BALLS TO THE WALL HANDBALL SUPPLY"
A play on the phrase "Balls to the wall" and a reference to Handball.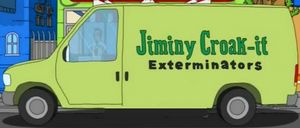 "JIMINY CROAK-IT EXTERMINATORS"
A play on the character Jiminy Cricket from Pinocchio.
There are no Burgers of the Day in this episode.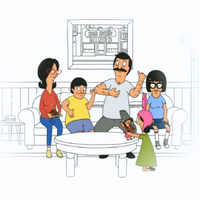 Bob and Gene play air guitar to Zentipede, Louise is playing with Francine, and Linda is eating a flour-less birthday cake.
Ad blocker interference detected!
Wikia is a free-to-use site that makes money from advertising. We have a modified experience for viewers using ad blockers

Wikia is not accessible if you've made further modifications. Remove the custom ad blocker rule(s) and the page will load as expected.