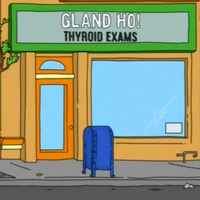 "GLAND HO! THYROID EXAMS"
A play on the traditional calling for when a sailor sights land, "Land Ho!"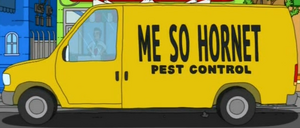 "ME SO HORNET PEST CONTROL"
A play on the phrase, "Me so horny", originating from the movie Apocalypse Now!
"Riding in Cars with Bok Choys"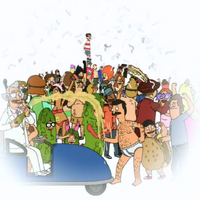 The revellers of the Bog to Beach parade dance to "Hot Pants Rain Dance."
Ad blocker interference detected!
Wikia is a free-to-use site that makes money from advertising. We have a modified experience for viewers using ad blockers

Wikia is not accessible if you've made further modifications. Remove the custom ad blocker rule(s) and the page will load as expected.