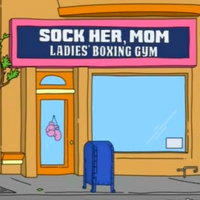 "SOCK HER, MOM LADIES BOXING GYM"
A play on the phrase "soccer mom."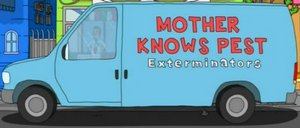 "MOTHER KNOWS PEST EXTERMINATORS"
A play on the phrase "Mother know's best."
There are no burgers of the day in this episode.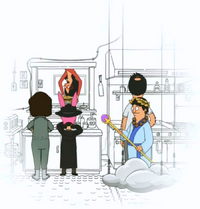 Standard Credit Sequence. Linda sings Lionel Richie's Lionel Richie's "Dancing on the Ceiling." Tina, Gene, and Louise are dressed as their respective characters from their re-tellings of the cabaret. Linda starts to dance on the ceiling near the end.
Ad blocker interference detected!
Wikia is a free-to-use site that makes money from advertising. We have a modified experience for viewers using ad blockers

Wikia is not accessible if you've made further modifications. Remove the custom ad blocker rule(s) and the page will load as expected.