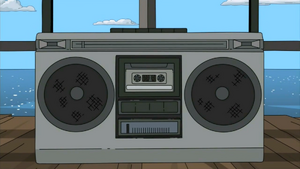 This is one of only eight episodes in the series not to feature the regular opening sequence and its running gags. The episode begins with Speedo Guy pressing play on his stereo which plays "Stupid Cupid" while he skates around the boardwalk where a couple with a heart-shaped balloon watch on.
"Andrew Diced Carrots Burger (comes with pickled diced carrots)"
A reference to comedian Andrew Dice Clay.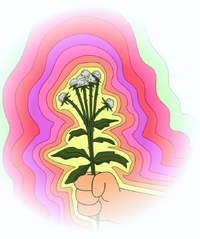 A song, "Sky Kiss", plays over striking, colorful visuals with the characters and their Valentines kissing.
Ad blocker interference detected!
Wikia is a free-to-use site that makes money from advertising. We have a modified experience for viewers using ad blockers

Wikia is not accessible if you've made further modifications. Remove the custom ad blocker rule(s) and the page will load as expected.