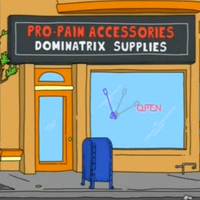 "PRO-PAIN ACCESSORIES DOMINATRIX SUPPLIES"
A reference to a Hank Hill catchprase in King of the Hill, "I sell propane and propane accessories."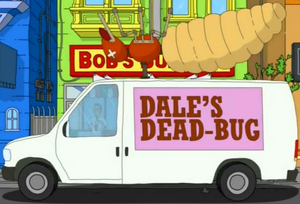 "DALE'S DEAD-BUG"
Another reference to King of the Hill.
"For Those About to Roquefort We Salute You Burger"
A play on the AC/DC album, For Those About To Rock We Salute You.
"The Oh Con-Pear Burger"
A play on the French phrase "Au contraire", meaning "on the contrary" in English.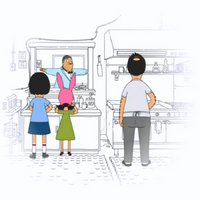 Standard Credit Sequence. Teddy does the Tuscaloosa Twister in the restaurant.
Ad blocker interference detected!
Wikia is a free-to-use site that makes money from advertising. We have a modified experience for viewers using ad blockers

Wikia is not accessible if you've made further modifications. Remove the custom ad blocker rule(s) and the page will load as expected.