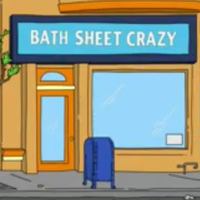 "BATH SHEET CRAZY
A play on the phrase "Bat sh*t crazy".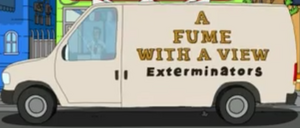 A FUME WITH A VIEW EXTERMINATORS
A play on the E. M. Forster novel "A Room with a View."
"It's My Havarti and I'll Rye If I Want To"
A play on the Lesley Gore song "It's My Party."
"Fingerling Brothers and Barnum and Bay Leaves" Burger
A reference to Ringling Bros. and Barnum & Bailey Circus.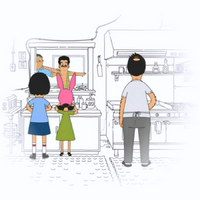 Standard credit sequence. Herbie, the food scammer/celebrity impersonator is shown performing as Borat dancing in a line with Teddy, Mort, Mort's mother and her birthday party guests, and Jimmy Pesto. Another line consisting of Judge Conklin and all Wagstaff School faculty involved in the trial appears while the first line dances back into shot in the background.
Ad blocker interference detected!
Wikia is a free-to-use site that makes money from advertising. We have a modified experience for viewers using ad blockers

Wikia is not accessible if you've made further modifications. Remove the custom ad blocker rule(s) and the page will load as expected.